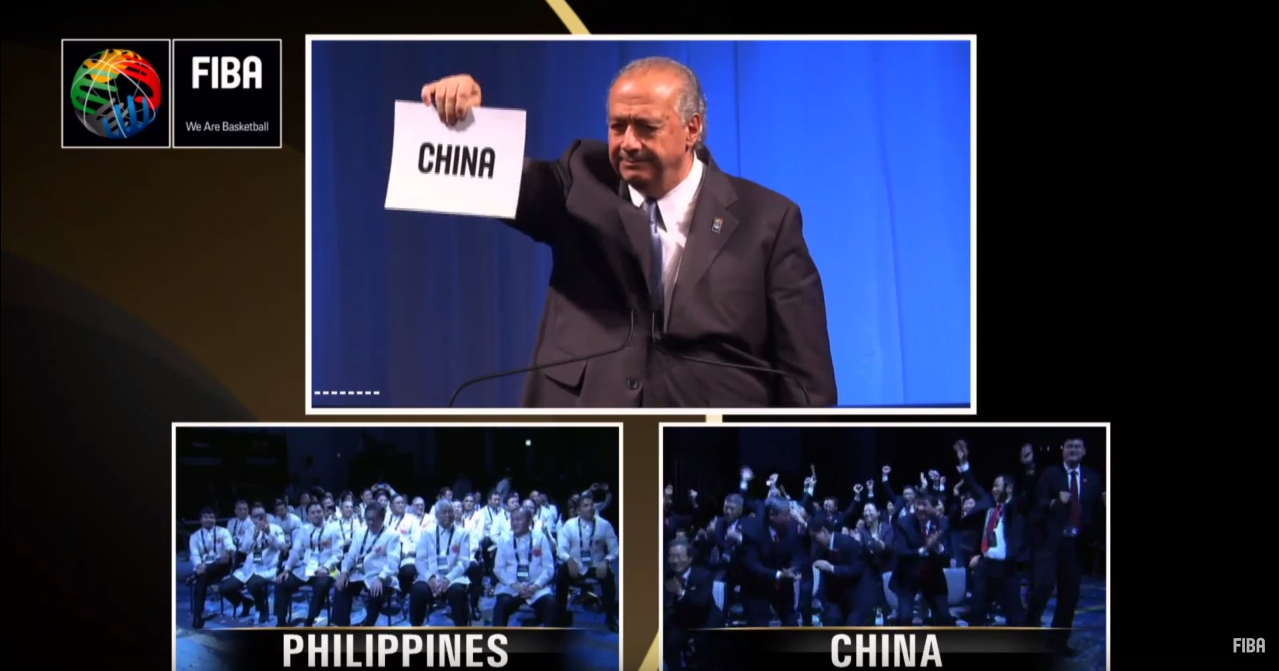 In a special deliberation ceremony held Friday, August 7 in Tokyo, Japan, the world governing body for basketball has chosen China over the Philippines to host the prestigious FIBA Basketball World Cup 2019 breaking the collective hearts of thousands of hopeful Filipino Basketball fans, myself included.
 The two countries gave their respective final pitches earlier in afternoon in a bid to host the biggest and most prestigious basketball tournament on the world. The Chinese delegation delivered a very bold presentation highlighting their great strides in economic and socio-political development. Meanwhile, the Philippines tugged at the heartstrings of everyone in attendance with a solemn and heartfelt pitch accentuating the importance of basketball and how much means to the Filipino people.
 Philippine Delegation composed of business tycoon Manny V. Pangilinan, Coach Chot Reyes, Jimmy Alapag and Congressman Manny Pacquiao shared the "Phillippine Basketball Story" and evoked the passion and pride of a nation truly in love with the sport.
Later, in the very same afternoon, the FIBA Central Board made the announcement in favor of China and left the Philippine delegation momentarily devastated.
However, the Filipino is nothing if not brave in the face of heartbreak and adversity. It's been an all too familiar feeling, especially when concerning the FIBA, but I doubt it will keep us down. The Filipino heart won't let it. PUSO 2019 beats strong.
Catch up on the whole event here: https://www.youtube.com/watch?v=65XNj74Dwyk
and while you're at it check out our Youtube Page  and throw us a like on Facebook and Twitter @geekendglads
---
Raffy Leynes is a geek of all trades (master of fun).He loves videogames, comicbooks, movies, cartoons, wrestling, science and art. Lately, he's been liking his geekery with a dash of "Indie". He doesn't know what the f*ck musings are but he is told he does them on his Instagram, Facebook and Twitter.